Not all agents are equal
Institute Members Are Trained to Work in Luxury Real Estate.
The Institute for Luxury Home Marketing exists to help buyers and sellers of luxury homes and estates find real estate professionals with the knowledge, skills, and expertise to support their unique needs. Our members specialize in the luxury home market and have completed extensive training to build additional competencies.
Members of The Institute also have access to exclusive market insights and the latest marketing strategies, enabling them to stay on top of changing market conditions and offer effective plans to sell luxury properties. This insight and specialized knowledge makes our members, especially those who have earned the Certified Luxury Home Market Specialist™ (CLHMS) designation, the best agent choice for affluent buyers and sellers of luxury residential properties.
Select the Right Agent
Successfully buying or selling a luxury home starts with selecting the real estate professional that can best assist you. Not all agents operate effectively in the upper-tier market, a segment that requires special competencies and marketing expertise. Here are five tips for choosing an agent in the luxury real estate market.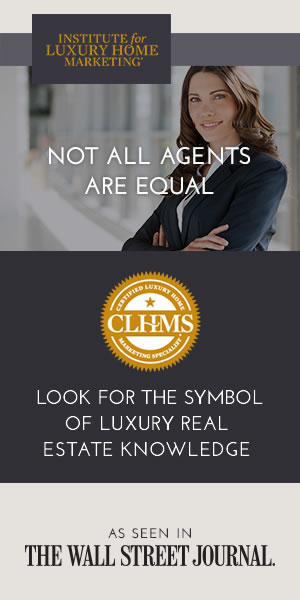 Patricia Albright
Compass RE Texas, LLC
The Gill Group

Patricia brings not only expertise but a level of calm to what can be a stressful experience. We really appreciated her cheerful demeanor and willingness to answer any and all questions. She knows her stuff but she also really cares about people. That's a great combination. We were very grateful ...
Taryn Cafiero
Premier Sotheby's International Realty

I have worked with Taryn for 8 years. She is very professional. She made the process go smoothly. Buying a home is a big decision. So when you can depend on a professional to make it easy. That is the most important thing. I would use Taryn again for commercial or residential sales. Thank you Taryn!
I just wanted to tell you how much of a pleasure it was working with Jorge Fernandez. I have to say we are not the easiest people to work with... and usually I even prefer to do everything myself, however, Jorge truly made everything so great in every way, and made the whole process so much easie...