Not all agents are equal
Institute Members Are Trained to Work in Luxury Real Estate
The Institute for Luxury Home Marketing exists to help buyers and sellers of luxury homes and estates find real estate professionals with the knowledge, skills, and expertise to support their unique needs. Our members specialize in the luxury home market and have completed extensive training to build additional competencies.
Select the right agent
Successfully buying or selling a luxury home starts with selecting the real estate professional that can best assist you. Here are four tips for choosing an agent in the luxury real estate market.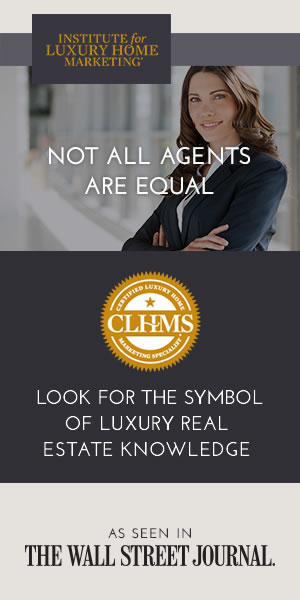 " Evelyn and I started working together to find us a home at the beginning of the Pandemic. As I'm sure you can imagine it became increasing more difficult to see homes and communicate with Realtors / owners. With all of that being said Evelyn was there every steps of the way and we were in our n...
DeAnne Cotthoff
Keller Williams Realty - Nashville/Thompsons Station
Southern Comfort Group

I have had the pleasure of working with DeAnne and her clients for more than 30 years. In my industry, I deal with a lot of real estate agents everyday on a constant basis. I am always impressed by the knowledge she imparts to her clients before they enter into the home buying process. Consequent...
Amanda Amo
Illustrated Properties Real Estate

We were so grateful that we had Mandy to sell our home. We found Mandy going well beyond our expectations of what her role was. Mandy uses her initiative and out of the box thinking in all sorts of different circumstances, always looking to help those around her. Her knowledge of the rules and re...