Not all agents are equal
Institute Members Are Trained to Work in Luxury Real Estate.
The Institute for Luxury Home Marketing exists to help buyers and sellers of luxury homes and estates find real estate professionals with the knowledge, skills, and expertise to support their unique needs. Our members specialize in the luxury home market and have completed extensive training to build additional competencies.
Members of The Institute also have access to exclusive market insights and the latest marketing strategies, enabling them to stay on top of changing market conditions and offer effective plans to sell luxury properties. This insight and specialized knowledge makes our members, especially those who have earned the Certified Luxury Home Market Specialist™ (CLHMS) designation, the best agent choice for affluent buyers and sellers of luxury residential properties.
Select the Right Agent
Successfully buying or selling a luxury home starts with selecting the real estate professional that can best assist you. Not all agents operate effectively in the upper-tier market, a segment that requires special competencies and marketing expertise. Here are five tips for choosing an agent in the luxury real estate market.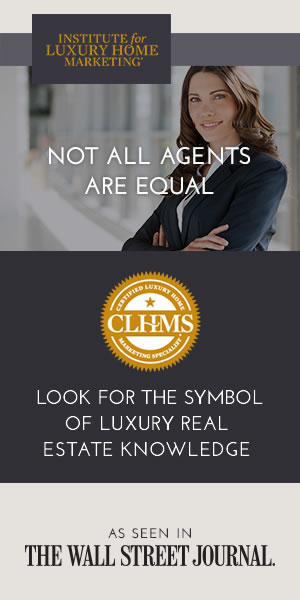 Chris May
Coldwell Banker Harris McHaney and Faucette

Chris helped us obtain a home we wouldn't otherwise have gotten. She is a professional and a real go getter who works hard to help her clients. She did so well helping us buy a home, we turned around and hired her to help us sell our old home.
Kelly Chancy
Keller Williams Realty Peachtree Road
Atlanta Select Properties Team

Our extended family has used Kelly for four transactions over the last several years and we have not been disappointed. Kelly and her staff helped guide us through the buying and selling process, keeping us well informed along the way and answering any questions we might have had. Kelly has a bro...
Joey Cueto
Keller Williams of Port St. Lucie
Team Napolitano

Joey Cueto is the Best!