Not all agents are equal
Institute Members Are Trained to Work in Luxury Real Estate.
The Institute for Luxury Home Marketing exists to help buyers and sellers of luxury homes and estates find real estate professionals with the knowledge, skills, and expertise to support their unique needs. Our members specialize in the luxury home market and have completed extensive training to build additional competencies.
Members of The Institute also have access to exclusive market insights and the latest marketing strategies, enabling them to stay on top of changing market conditions and offer effective plans to sell luxury properties. This insight and specialized knowledge makes our members, especially those who have earned the Certified Luxury Home Market Specialist™ (CLHMS) designation, the best agent choice for affluent buyers and sellers of luxury residential properties.
Select the Right Agent
Successfully buying or selling a luxury home starts with selecting the real estate professional that can best assist you. Not all agents operate effectively in the upper-tier market, a segment that requires special competencies and marketing expertise. Here are five tips for choosing an agent in the luxury real estate market.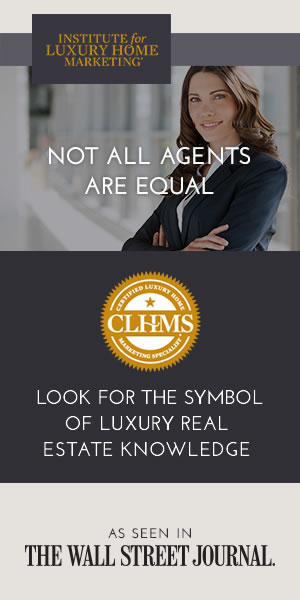 Dear Brenda,Attached is a letter of recommendation for Audrey Gillett who just sold my home at 6512 Bermuda Dunes Drive in Plano.I can't say enough good things about Audrey. She has done a terrific job representing us, culminating in the sale of our home with a closing date scheduled for May 28t...
Emily Londrillo
Keller Williams Realty Intown Atlanta
The Seeby Group

We have recently been working with Emily Londrillo on our home search and have had an outstanding experience. Emily brought us a ton of great options to consider and provided excellent guidance when it came time to make an offer. She demonstrated that she is a skilled negotiator in securing the ...
Lisa Westcott
Russ Lyon Sotheby's International Realty
The W Group

"We have worked with Lisa as our realtor for a couple years. She is currently assisting us with a new home purchase. She is a true professional, knowing exactly which homes will match our desired needs and taste. She also was able to QUICKLY find a renter for a property we manage. Her contacts ...