Not all agents are equal
Institute Members Are Trained to Work in Luxury Real Estate.
The Institute for Luxury Home Marketing exists to help buyers and sellers of luxury homes and estates find real estate professionals with the knowledge, skills, and expertise to support their unique needs. Our members specialize in the luxury home market and have completed extensive training to build additional competencies.
Members of The Institute also have access to exclusive market insights and the latest marketing strategies, enabling them to stay on top of changing market conditions and offer effective plans to sell luxury properties. This insight and specialized knowledge makes our members, especially those who have earned the Certified Luxury Home Market Specialist™ (CLHMS) designation, the best agent choice for affluent buyers and sellers of luxury residential properties.
Select the Right Agent
Successfully buying or selling a luxury home starts with selecting the real estate professional that can best assist you. Not all agents operate effectively in the upper-tier market, a segment that requires special competencies and marketing expertise. Here are five tips for choosing an agent in the luxury real estate market.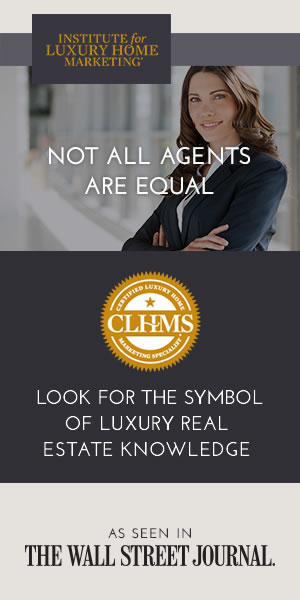 Thomas Day
The K Company Realty

We were concerned about a long distance sale of our Florida condo. Tom was always available for our calls and questions and made the experience an easy one, handled on-line and the phone. We had a contract in 11 days, and we closed within a month at asking price! Would definitely recommend him. -...
"Mark has helped us purchase two new homes and sell one other home. All transactions were painless and hassle free. Mark negotiated a great price for us on the new homes and helped us sell our home in only 11 days for the full asking price. Mark made us feel like his only client and we consider M...
Matt Dean
RE/MAX Realty Specialists Inc

"Matt was unbelievable to work with. He anticipated my questions and needs from start to finish. When I would ask if he could do something, he would reply, "I've already taken care of it!". Even more importantly, I trusted Matt completely. It was obvious that he had my best interests at heart. ...