Not all agents are equal
Institute Members Are Trained to Work in Luxury Real Estate
The Institute for Luxury Home Marketing exists to help buyers and sellers of luxury homes and estates find real estate professionals with the knowledge, skills, and expertise to support their unique needs. Our members specialize in the luxury home market and have completed extensive training to build additional competencies.
Select the right agent
Successfully buying or selling a luxury home starts with selecting the real estate professional that can best assist you. Here are four tips for choosing an agent in the luxury real estate market.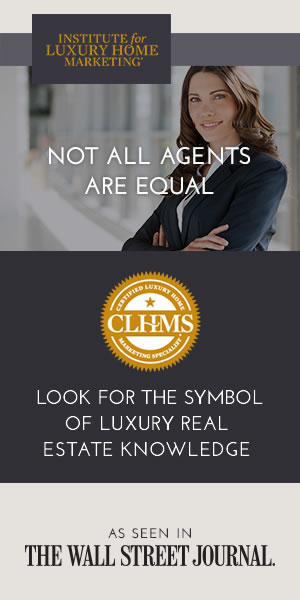 "Originally we spoke with Tracy because she was the only local Real Estate Agent that we could find that did staging. Having sold several houses we have found that staging a home helps it sell considerably faster so this was an important part before we listed our home. Upon meeting Tracy we were...
We loved our experience with Jennifer and the people at CrossView Realty. All were great and made sure that the process of picking out a home and going thru all the paperwork was as seamless as can be. I would highly recommend them if you need a realtor in the area.
Rosi Andrews
Allison James Estates and Homes
Team Andrews Realty Group

Before we made an offer we met with Rosi at our home. She answered all our questions and formulated a plan to make our transaction successful. She provided us with accurate information on comps in our area, so we could make the right decision. We received more than 5 offers and got above asking...