Not all agents are equal
Institute Members Are Trained to Work in Luxury Real Estate.
The Institute for Luxury Home Marketing exists to help buyers and sellers of luxury homes and estates find real estate professionals with the knowledge, skills, and expertise to support their unique needs. Our members specialize in the luxury home market and have completed extensive training to build additional competencies.
Members of The Institute also have access to exclusive market insights and the latest marketing strategies, enabling them to stay on top of changing market conditions and offer effective plans to sell luxury properties. This insight and specialized knowledge makes our members, especially those who have earned the Certified Luxury Home Market Specialist™ (CLHMS) designation, the best agent choice for affluent buyers and sellers of luxury residential properties.
Select the Right Agent
Successfully buying or selling a luxury home starts with selecting the real estate professional that can best assist you. Not all agents operate effectively in the upper-tier market, a segment that requires special competencies and marketing expertise. Here are five tips for choosing an agent in the luxury real estate market.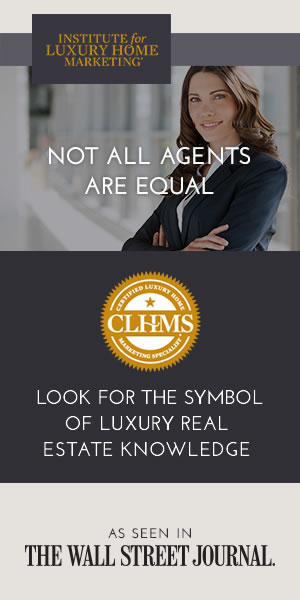 Beth Drake
Keller Williams Realty

Beth did a fantastic job of determining what features we wanted in a home. As a result, we did not waste a lot of time looking at homes that didn't make sense for us. Her background in interior design and home renovations helped us envision the potential in the various homes. Her negotiation skil...
Like most people, I have several friends and acquaintances with a real estate license, so I thought long and hard about who to choose when I decided to sell the house I'd lived in for the last 15 years. I'm very thankful I chose Abby. I was coordinating a buy and a sell, and neither transacti...
Unlike most realtors I've met over the years whose number one priority is unquestionably themselves, Sandy truly has the client's best interest in mind. I have had the privilege of working with Sandy for the past 5 years, starting with a move to a new job opportunity that was best served with a ...