Not all agents are equal
Institute Members Are Trained to Work in Luxury Real Estate.
The Institute for Luxury Home Marketing exists to help buyers and sellers of luxury homes and estates find real estate professionals with the knowledge, skills, and expertise to support their unique needs. Our members specialize in the luxury home market and have completed extensive training to build additional competencies.
Members of The Institute also have access to exclusive market insights and the latest marketing strategies, enabling them to stay on top of changing market conditions and offer effective plans to sell luxury properties. This insight and specialized knowledge makes our members, especially those who have earned the Certified Luxury Home Market Specialist™ (CLHMS) designation, the best agent choice for affluent buyers and sellers of luxury residential properties.
Select the Right Agent
Successfully buying or selling a luxury home starts with selecting the real estate professional that can best assist you. Not all agents operate effectively in the upper-tier market, a segment that requires special competencies and marketing expertise. Here are five tips for choosing an agent in the luxury real estate market.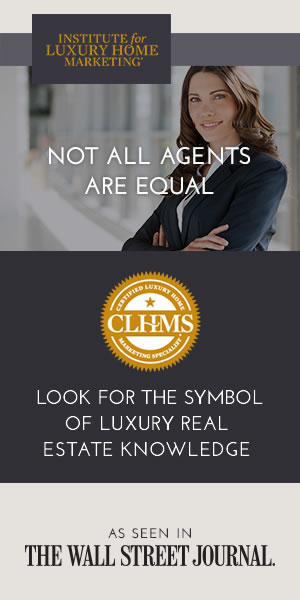 We loved our home, but the time had come to sell. We thank God for bringing a buyer in tough times and equally thankful that we found Lisa.
Shannon Schmitz
Keller Williams
Austin Portfolio Real Estate

Shannon handled the sale of my mother's townhouse following her death. In the role of co-executor, I was dealing with many challenges at that time, and I felt blessed to have Shannon as our realtor due to her professionalism and willingness to go that extra mile. She marketed our tiny townhouse a...
Susan Freshcorn
Premier Sotheby's International Realty

"We love our home and could not have found it and made it through the process without Susan. From the beginning she was wonderful to work with, knowledgeable about the area, patient as we looked at multiple homes, and she kept us within our budget. When we did find our dream home, she acted s...