Not all agents are equal
Institute Members Are Trained to Work in Luxury Real Estate.
The Institute for Luxury Home Marketing exists to help buyers and sellers of luxury homes and estates find real estate professionals with the knowledge, skills, and expertise to support their unique needs. Our members specialize in the luxury home market and have completed extensive training to build additional competencies.
Members of The Institute also have access to exclusive market insights and the latest marketing strategies, enabling them to stay on top of changing market conditions and offer effective plans to sell luxury properties. This insight and specialized knowledge makes our members, especially those who have earned the Certified Luxury Home Market Specialist™ (CLHMS) designation, the best agent choice for affluent buyers and sellers of luxury residential properties.
Select the Right Agent
Successfully buying or selling a luxury home starts with selecting the real estate professional that can best assist you. Not all agents operate effectively in the upper-tier market, a segment that requires special competencies and marketing expertise. Here are five tips for choosing an agent in the luxury real estate market.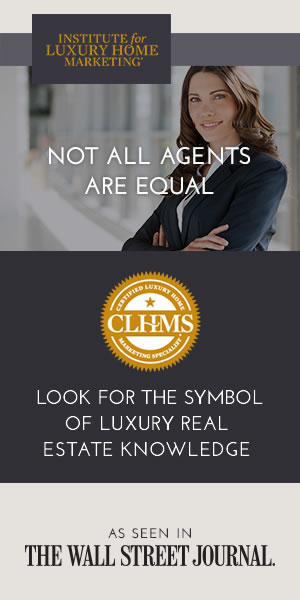 Lacie is top notch! Her exceptional communication and in depth knowledge in the real estate industry really sets her apart from others in the industry. Lacie responded to our request to see a house with short notice. She is really geared to ensure her clients have a smooth successful transactio...
Teresa Eaton
Royal LePage Connect Realty Ltd, Brokerage

'Like many people, we weren't seeing very good returns on our investments and decided we wanted to diversify into real estate and met Teresa Eaton. Her passion and our commitment-free initial meeting not only put us at ease, but also made us realize we had a winner. She was articulate and crys...
I had an amazing experience with Melissa while searching for my dream place. I experienced her excellent professionalism, knowledge, confidence and sense of humor. I eventually recommend her to my sister who had the same pleasant experience with Melissa. I intend to use Melissa as my realtor in ...