Not all agents are equal
Institute Members Are Trained to Work in Luxury Real Estate.
The Institute for Luxury Home Marketing exists to help buyers and sellers of luxury homes and estates find real estate professionals with the knowledge, skills, and expertise to support their unique needs. Our members specialize in the luxury home market and have completed extensive training to build additional competencies.
Members of The Institute also have access to exclusive market insights and the latest marketing strategies, enabling them to stay on top of changing market conditions and offer effective plans to sell luxury properties. This insight and specialized knowledge makes our members, especially those who have earned the Certified Luxury Home Market Specialist™ (CLHMS) designation, the best agent choice for affluent buyers and sellers of luxury residential properties.
Select the Right Agent
Successfully buying or selling a luxury home starts with selecting the real estate professional that can best assist you. Not all agents operate effectively in the upper-tier market, a segment that requires special competencies and marketing expertise. Here are five tips for choosing an agent in the luxury real estate market.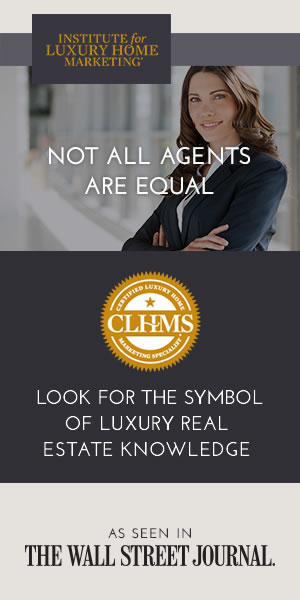 Jean was wonderful to work with during our home transition. When we were selling our home she directed us on which upgrades would translate into real dollars when we sold the house. She studied our neighborhood and had a solid handle on pricing to get us the best offer. She was able to stand i...
Hank Zeng
RE/MAX Imperial Realty Inc., Brokerage

Hank has been instrumental in helping me with my place. Even after almost a year has past, he continues to advise and refer professionals services that I need. Being in a new place this is a huge time saver and brings peace of mind. I am sure other Realtors would not go the extra mile like Hank. ...
Kerry sold our house in Melbourne, Fl. in 17 days. She is professional and very knowledgeable about pricing for the area. Everything was done on time and the closing went smoothly. Highly recommend using Kerry Ramage!!!