Not all agents are equal
Institute Members Are Trained to Work in Luxury Real Estate.
The Institute for Luxury Home Marketing exists to help buyers and sellers of luxury homes and estates find real estate professionals with the knowledge, skills, and expertise to support their unique needs. Our members specialize in the luxury home market and have completed extensive training to build additional competencies.
Members of The Institute also have access to exclusive market insights and the latest marketing strategies, enabling them to stay on top of changing market conditions and offer effective plans to sell luxury properties. This insight and specialized knowledge makes our members, especially those who have earned the Certified Luxury Home Market Specialist™ (CLHMS) designation, the best agent choice for affluent buyers and sellers of luxury residential properties.
Select the Right Agent
Successfully buying or selling a luxury home starts with selecting the real estate professional that can best assist you. Not all agents operate effectively in the upper-tier market, a segment that requires special competencies and marketing expertise. Here are five tips for choosing an agent in the luxury real estate market.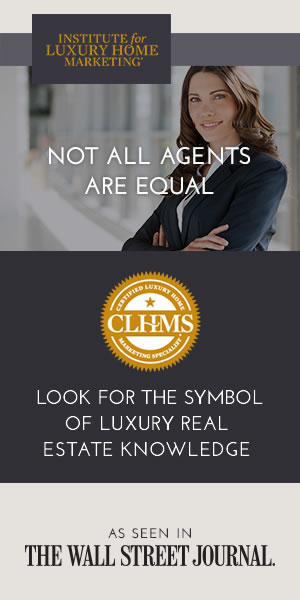 Catherine Scanland
Coldwell Banker Morris Real Estate
Cascade Lifestyle Group

We both were amazed at Catherine's ability to quickly understand our needs and then show us only properties that fit our objectives. She also went above and beyond in connecting us with services throughout the community which made our move to Bend that much easier. We have felt so welcomed to C...
My fiance and I would never have found my ideal property in South Tampa without the support, determination and professionalism of Rachel Patterson. South Tampa can be a very challenging market for home buyers, especially when buying a home remotely, and Rachel was able to work with us to find and...
"The Sandlin Team is all encompassing for all your real estate needs. They stand by their clients from start to finish, whether they are marketing your property to sell or finding you your dream home. That's why we buy and sell with them time and time again. They simply are the BEST."