Not all agents are equal
Institute Members Are Trained to Work in Luxury Real Estate
The Institute for Luxury Home Marketing exists to help buyers and sellers of luxury homes and estates find real estate professionals with the knowledge, skills, and expertise to support their unique needs. Our members specialize in the luxury home market and have completed extensive training to build additional competencies.
Select the right agent
Successfully buying or selling a luxury home starts with selecting the real estate professional that can best assist you. Here are four tips for choosing an agent in the luxury real estate market.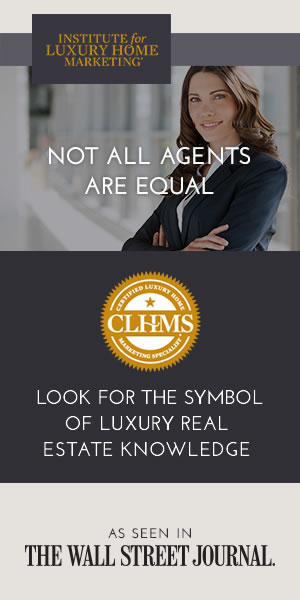 This is the second home that Samantha has helped us purchase and we couldn't be happier! She was very helpful, responsive and patient with us throughout the sale of our condo and through the purchase of the new home. She helped us even in areas outside of her roles, including helping connect us ...
Sergio Cesario
Douglas Elliman South Florida, LLC

"Excellent professional, always available... I strongly recommend." — Luiz Henrique Bonatti
Platinum-level Realtor! Kristi is a one-stop shop for your home-buying needs. She'll get you the house you want in the price range that fits your budget. Phenomenal service, recommendations, and experience has put Kristi beyond the competition and streamlined our entire process of getting a new ...