Not all agents are equal
Institute Members Are Trained to Work in Luxury Real Estate.
The Institute for Luxury Home Marketing exists to help buyers and sellers of luxury homes and estates find real estate professionals with the knowledge, skills, and expertise to support their unique needs. Our members specialize in the luxury home market and have completed extensive training to build additional competencies.
Members of The Institute also have access to exclusive market insights and the latest marketing strategies, enabling them to stay on top of changing market conditions and offer effective plans to sell luxury properties. This insight and specialized knowledge makes our members, especially those who have earned the Certified Luxury Home Market Specialist™ (CLHMS) designation, the best agent choice for affluent buyers and sellers of luxury residential properties.
Select the Right Agent
Successfully buying or selling a luxury home starts with selecting the real estate professional that can best assist you. Not all agents operate effectively in the upper-tier market, a segment that requires special competencies and marketing expertise. Here are five tips for choosing an agent in the luxury real estate market.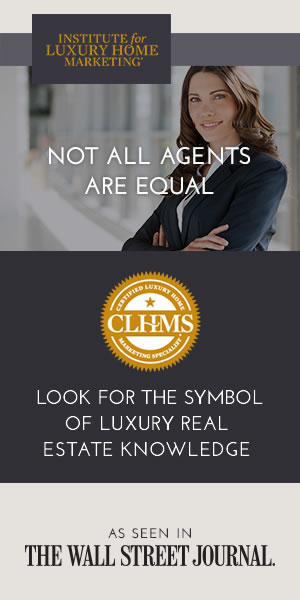 Joan Cox
House to Home, Inc.

September 2019 Joan is amazing and I highly recommend her. Now read more if you want to know why I say this. I hired Joan after reviewing several recommended agents and interviewing two of them. All were highly regarded agents so I really could not go wrong. However, I chose Joan because I...
Marina Rozenberg
Marina Rozenberg Top Property Solutions

Ho apprezzato molto l'approccio innovativo nella preparazione dell'immobile, accurato nei più piccoli dettagli. È la prima volta ad avere un'esperienza del genere.Eccezionale!
Yolanda Pena Buitrago
SIGNATURE INTERNATIONAL PREMIER PROPERTIES, LLC

" We had interviewed several Real Estate Agents during our process of Selling Mom"s home in South Florida the Summer of 2019. When we met Agent/Broker Yolanda Pena-Buitrago, the decision was made nearly immediately to list the property with her. It turned out to be the best decision we could ha...