Not all agents are equal
Institute Members Are Trained to Work in Luxury Real Estate.
The Institute for Luxury Home Marketing exists to help buyers and sellers of luxury homes and estates find real estate professionals with the knowledge, skills, and expertise to support their unique needs. Our members specialize in the luxury home market and have completed extensive training to build additional competencies.
Members of The Institute also have access to exclusive market insights and the latest marketing strategies, enabling them to stay on top of changing market conditions and offer effective plans to sell luxury properties. This insight and specialized knowledge makes our members, especially those who have earned the Certified Luxury Home Market Specialist™ (CLHMS) designation, the best agent choice for affluent buyers and sellers of luxury residential properties.
Select the Right Agent
Successfully buying or selling a luxury home starts with selecting the real estate professional that can best assist you. Not all agents operate effectively in the upper-tier market, a segment that requires special competencies and marketing expertise. Here are five tips for choosing an agent in the luxury real estate market.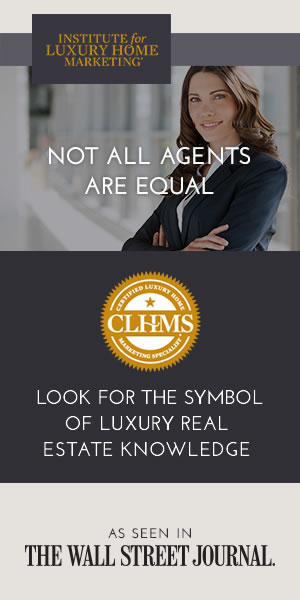 Lori is a pleasure to work with. She leaves no stone unturned from the beginning of the process, during the search and even after the sale. She is a seasoned professional and very knowledgeable about the real estate market area she serves and we trusted her opinions in the many properties we view...
The Norka Group allowed me to focus on my business, my day-to-day activities and responsibilities. Selling my home was one less worry because I knew they were taking care of things the right way. -- Bottom line: The Norka Team is excellent! They do whatever it takes to make the sale and as a cus...
Stacey Dupree
Coldwell Banker Carroll Realty on 30A

Stacey was such an amazing and patient realtor. She went above and beyond throughout the entire selling process. I highly recommend her because of her deep knowledge of the area and time to detail on the contract side of things. She is great.