Not all agents are equal
Institute Members Are Trained to Work in Luxury Real Estate.
The Institute for Luxury Home Marketing exists to help buyers and sellers of luxury homes and estates find real estate professionals with the knowledge, skills, and expertise to support their unique needs. Our members specialize in the luxury home market and have completed extensive training to build additional competencies.
Members of The Institute also have access to exclusive market insights and the latest marketing strategies, enabling them to stay on top of changing market conditions and offer effective plans to sell luxury properties. This insight and specialized knowledge makes our members, especially those who have earned the Certified Luxury Home Market Specialist™ (CLHMS) designation, the best agent choice for affluent buyers and sellers of luxury residential properties.
Select the Right Agent
Successfully buying or selling a luxury home starts with selecting the real estate professional that can best assist you. Not all agents operate effectively in the upper-tier market, a segment that requires special competencies and marketing expertise. Here are five tips for choosing an agent in the luxury real estate market.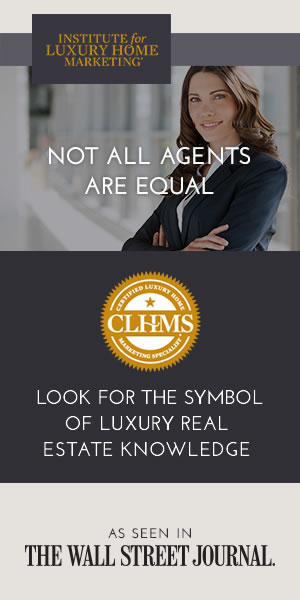 Kelly Hammer
Century 21 Selling Paradise

I contacted Kelly because she was the listing agent on the ad I saw on Zillow. I only wanted to discuss this house with the listing agent and not anyone else. Kelly Hammer is amazing. She is my hero and new friend! She kept in constant contact. She handled all of my questions (and I ask a ton.....
Nick Tarcea
Coldwell Banker Residential Brokerage

Nick is great and goes above & beyond for his clients! Throughout the entire process he was knowledgeable, patient, thorough, attentive, and present step by step. Here is an example: I actually decided to have my home built, and during the process a hurricane came through. Nick drove out to the ...
Dee Braaten
Keller Williams Realty

"My husband can be a hard sell......he views many realtors as annoying salespeople. Luckily for us, Dee assisted in both selling our house and finding us another with all the professionalism he (we) expected. On the selling side, she found us a great handyman to repair all the "little things" w...