"Selling Dreams You Live In" for over 25 years!
RE/MAX Gold
Pamela Brooks & Associates, Inc.
2340 E. Bidwell Street, Folsom, CA 95630


Tel: (916) 952-4663
Cell: (916) 952-4663
Visit My Website View My Featured Properties
Markets Served: Granite Bay, California;El Dorado Hills, California;Folsom, California;Roseville, California;Rocklin, California;
What do Clients Say?
Pamela worked with my husband and I on the purchase of a home, sale of a home and sale of a lot. Her professionalism, knowledge and years of experience were invaluable. We were very picky when looking for a new home but Pamela was patient and showed us everything that came on the market. She was very sensitive to the urgency of the current market and made sure we were first in line to see new properties. There was absolutely no pressure to "settle" and in fact she actually pointed out some issues that we may have missed. When we finally found our home (after two years of searching) Pamela wrote a letter on our behalf which sealed the deal in a very competitive market. Likewise, Pamela went above and beyond in marketing our home for sale, getting a roof repair person in on a Sunday during an epic rain storm and effortlessly dealing with all the complications that come with real estate transactions. We have especially appreciated that Pamela has been available to us for questions and advice long after the transactions were complete. If you're looking for an ethical, knowledgeable and experienced realtor, Pamela is your gal.

Chris & Susan M
Pamela Brooks is the best agent we have ever worked with. She is our only choice! We worked with Pamela on both the purchase of our first home and the sale of that house several years later. Thanks to Pamela, both transactions went perfectly and she handled everything for us. Pamela is not only a real estate expert, she also has an extensive background in real estate law so she's a full package and you know that she knows what she's doing. Peace of mind is priceless. Having a background in the title & escrow industry I have seen it all and could only wish that every real estate agent were as professional and detail oriented as Pamela. She's simply the best…"

Elizabeth & Todd C
We have bought two homes through Pamela and sold one. She came highly recommended from a close friend and we could not have had a better agent. She worked magic on both purchases and on the sale; making the entire experience fast and as easy as it could be even with the complications of buying and selling during a pandemic. She went above and beyond when we bought our first home and again when buying our dream home. We landed our full wish list on our purchase and she managed to negotiate what seemed like an impossible deal where everyone won. I would not hesitate to recommend her to my family for buying or selling a home. Everyone that we worked with all along the way assured us she was the best and she proved it all three times.

Cameron & Emily C
Pamela Brooks is by far the best Realtor you can work with when you have a home to sell! Pamela is an amazing agent who does whatever she can to learn everything necessary, and do the best job possible selling your house! She did an outstanding job selling our new custom spec home, which wasn't particularly easy considering there were three partners involved. Yes, you heard me correctly; three partners! She held it together better than anyone could possibly imagine. Pamela's ethics and honesty are probably the things we most admire about her. This is not easy to find, particularly in a market that has begun to get pretty tough. We were all truly blessed to have her as our agent and friend through this entire process. Thank you, Pamela!"

C, D, R & F
Ms. Brooks handled what was the most difficult escrow we have ever encountered in a most professional and efficient way. Because of the complexity of this particular deal we firmly believe that without Ms. Brooks' assiduous persistence, doggedly and tenaciously pursuing our interests in this [Reverse] 1031 Tax Exchange, we could have easily missed our closing date. We found Ms. Brooks to be most efficient and knowledgeable, always keeping us informed with up to the minute information and being available to assist us whenever we needed her. We particularly appreciated that, while she was always most business-like, she had a very warm and personal way of working with us that made us not only comfortable, but confident that she would do whatever was necessary to get the job done. When we are ready for our next real estate transaction the very first person we will be looking to find will be Pamela."

Steven & Barbara D
About Pamela
Pamela Brooks is an award winning REALTOR® providing years of experience and knowledge, helping guide clients through the ever changing and often intimidating task of buying and/or selling their homes or investment properties. Pamela has over 25 years of experience and is an extremely skilled negotiator. She is knowledgeable and professional, and has the awards to prove it; among them, she is a Life Member of Master's Club (representing the top 20% of Realtors Nationwide) and she has been featured in Sacramento Magazine for the last 6 years as a recipient of the Five Star Professional award (received by only the top 2% of Realtors in the Sacramento area).
PAMELA BROOKS
Realtor®, CRS, CLHMS, GRI, AHS, CDPE, SFR, DRE License No. 01253402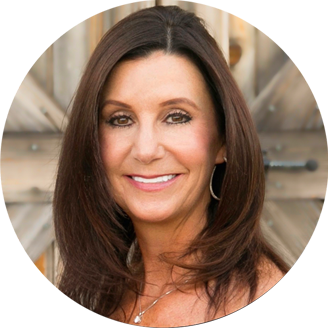 Pamela's background is in real estate law. She has worked as a legal assistant to attorneys, real estate developers, and the "Arizona Association of Realtors" mediation provider. She began her career specializing in commercial real estate. Pamela discovered an affinity for residential real estate while working as the in-house Realtor® for a group of investors with whom she was associated. Pamela is a multi-million dollar producer who thoroughly enjoys servicing her clients in the purchase and sale of their homes.
As a result of her background and over 25 years of experience, Pamela is extremely thorough, attentive to detail and a skilled negotiator. Her approach to real estate is simple: she provides her clients with excellent service, keeping the transactions as simple and worry-free as possible. Pamela works hard to keep her clients informed; communication and organization are essential elements of her business. Pamela is committed to providing exceptional service to her clients within a strong ethical framework. Her character and integrity are unparalleled.
When Pamela is not selling real estate, she can usually be found with her family. Her husband is the lead pastor of Harbor Community Church and an avid cyclist. They have five amazing children of whom they couldn´t be more proud. Pamela can often be found spending time with friends, reading a good book, cooking vegetarian delights, enjoying a glass of local wine, and dating her husband, as she continues to adjust to the "empty nest" lifestyle. You may even find her walking along the beautiful bike paths in the Sacramento area, but she´s never too busy to provide excellent service to you, your family or friends.
For more information, email Pamela at Pamela@DreamsYouLiveIn.com or give her a call at (916) 952-HOME.