Not all agents are equal
Institute Members Are Trained to Work in Luxury Real Estate.
The Institute for Luxury Home Marketing exists to help buyers and sellers of luxury homes and estates find real estate professionals with the knowledge, skills, and expertise to support their unique needs. Our members specialize in the luxury home market and have completed extensive training to build additional competencies.
Members of The Institute also have access to exclusive market insights and the latest marketing strategies, enabling them to stay on top of changing market conditions and offer effective plans to sell luxury properties. This insight and specialized knowledge makes our members, especially those who have earned the Certified Luxury Home Market Specialist™ (CLHMS) designation, the best agent choice for affluent buyers and sellers of luxury residential properties.
Select the Right Agent
Successfully buying or selling a luxury home starts with selecting the real estate professional that can best assist you. Not all agents operate effectively in the upper-tier market, a segment that requires special competencies and marketing expertise. Here are five tips for choosing an agent in the luxury real estate market.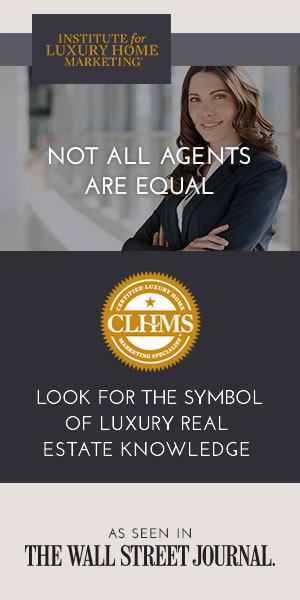 I don't think I have ever met a woman more dedicated to her job! Within the first five minutes of meeting Matilda I knew she would be the one to sell my place! I was aiming high and I knew I needed a cracker jack realtor to help me achieve my goal! I decided to lay all my trust in Matilda and I a...
Carrie Hurich
RE/MAX Alliance
Tupper's Team

Carrie Hurich is over the top! She was very responsive to our needs and always was a step ahead. Carrie is very professional and extremely knowledgeable about the real estate market. We had out house on the market as a For Sale By Owner for a short time with no success, and in the end we could n...
I simply can't express what this past weekend has been for our family. We feel very fortunate to have found the home of our dreams in the mountains. But more importantly, we feel even more blessed to have met and worked with you. Your knowledge, enthusiasm, and professionalism impressed us, bu...