Not all agents are equal
Institute Members Are Trained to Work in Luxury Real Estate.
The Institute for Luxury Home Marketing exists to help buyers and sellers of luxury homes and estates find real estate professionals with the knowledge, skills, and expertise to support their unique needs. Our members specialize in the luxury home market and have completed extensive training to build additional competencies.
Members of The Institute also have access to exclusive market insights and the latest marketing strategies, enabling them to stay on top of changing market conditions and offer effective plans to sell luxury properties. This insight and specialized knowledge makes our members, especially those who have earned the Certified Luxury Home Market Specialist™ (CLHMS) designation, the best agent choice for affluent buyers and sellers of luxury residential properties.
Select the Right Agent
Successfully buying or selling a luxury home starts with selecting the real estate professional that can best assist you. Not all agents operate effectively in the upper-tier market, a segment that requires special competencies and marketing expertise. Here are five tips for choosing an agent in the luxury real estate market.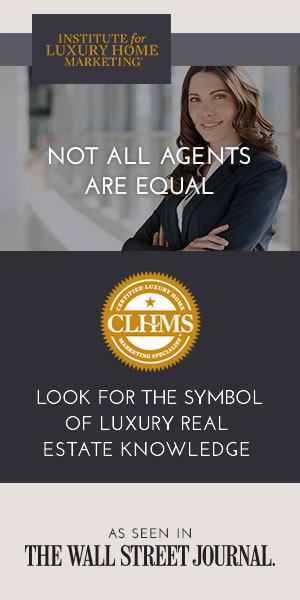 Rob Golfi
RE/MAX Escarpment Golfi Realty, Inc.

Dear Rob, Thank you so much! Rob, we are very happy that you negotiated top dollar for our property. Your experience and expertise made all the difference for us in our pocket book. We will definitely recommend you and your team of professionals to our friends and family who are thinking about...
"The details for the sale of our home on the Wailua River Rim were handled with exceptional professionalism and personal dedication by Jimmy. We have nothing but praise, appreciation, and gratitude for his work on our behalf."
There are not enough stars to give Jessica! She is very knowledgeable, has a lot of helpful contacts and always got back to us in a timely manner. She also kept us up to date with any information that we needed to know. If there was a problem, she always fixed it. She is very personable and ...