Not all agents are equal
Institute Members Are Trained to Work in Luxury Real Estate.
The Institute for Luxury Home Marketing exists to help buyers and sellers of luxury homes and estates find real estate professionals with the knowledge, skills, and expertise to support their unique needs. Our members specialize in the luxury home market and have completed extensive training to build additional competencies.
Members of The Institute also have access to exclusive market insights and the latest marketing strategies, enabling them to stay on top of changing market conditions and offer effective plans to sell luxury properties. This insight and specialized knowledge makes our members, especially those who have earned the Certified Luxury Home Market Specialist™ (CLHMS) designation, the best agent choice for affluent buyers and sellers of luxury residential properties.
Select the Right Agent
Successfully buying or selling a luxury home starts with selecting the real estate professional that can best assist you. Not all agents operate effectively in the upper-tier market, a segment that requires special competencies and marketing expertise. Here are five tips for choosing an agent in the luxury real estate market.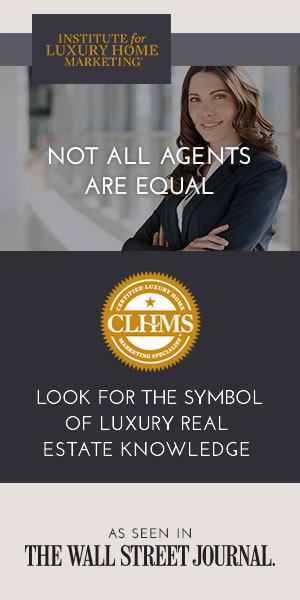 Eric Slifkin
Keller Williams Realty
Slifkin Team

We contacted Eric on line at first based upon his reviews and the extent of listings he was offering. After initial conversations, he was most professional, listened & helpful – completely meeting all our needs. It was a regular occurrence for him to go the extra mile. In spite of the listing a...
DENVER COUNTRY CLUB We are so happy in our new home that Faun helped us find, we feel as if she is an angel from heaven. We were lucky enough to find Faun through one of her listings we found from California on the internet. We were very much interested in that home & even made an offer, bu...
Jeannette Spinelli
Keller Williams Austin Portfolio Real Estate

Jeannette has been excellent to work with and helpful with all aspects of our real estate needs. She is a pleasure to work with, prompt, caring, and respectful of our personal needs. My wife and I highly recommend Jeannette to anyone considering purchasing or selling their home.