Not all agents are equal
Institute Members Are Trained to Work in Luxury Real Estate.
The Institute for Luxury Home Marketing exists to help buyers and sellers of luxury homes and estates find real estate professionals with the knowledge, skills, and expertise to support their unique needs. Our members specialize in the luxury home market and have completed extensive training to build additional competencies.
Members of The Institute also have access to exclusive market insights and the latest marketing strategies, enabling them to stay on top of changing market conditions and offer effective plans to sell luxury properties. This insight and specialized knowledge makes our members, especially those who have earned the Certified Luxury Home Market Specialist™ (CLHMS) designation, the best agent choice for affluent buyers and sellers of luxury residential properties.
Select the Right Agent
Successfully buying or selling a luxury home starts with selecting the real estate professional that can best assist you. Not all agents operate effectively in the upper-tier market, a segment that requires special competencies and marketing expertise. Here are five tips for choosing an agent in the luxury real estate market.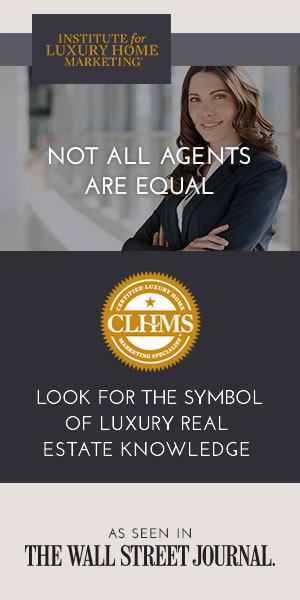 Lorna Calder
RE/MAX Associates Northeast

Outstanding communication skills, market knowledge and industry competence; especially helpful for a Canadian moving to the USA for the 1st time. Would highly recommend Lorna to both buyers and sellers as she is extremely thorough is getting to know her clients, patient in explaining not only wha...
"Audra is a top notch, very personal, professional who is skilled in the art of diplomacy and the management of issues, negotiations, and exchanges involved in real estate transactions. She is very adept in handling selling and buying in way that leaves you with confidence that after the dust has...
"Just wanted to say thank you (again) for everything you did for us; thanks for your patience, time, and for this beautiful house you found for us! We are VERY happy and looking forward to our life in Jacksonville. We will let all our friends know who the BEST Realtor in Jacksonville is!" ...