Not all agents are equal
Institute Members Are Trained to Work in Luxury Real Estate.
The Institute for Luxury Home Marketing exists to help buyers and sellers of luxury homes and estates find real estate professionals with the knowledge, skills, and expertise to support their unique needs. Our members specialize in the luxury home market and have completed extensive training to build additional competencies.
Members of The Institute also have access to exclusive market insights and the latest marketing strategies, enabling them to stay on top of changing market conditions and offer effective plans to sell luxury properties. This insight and specialized knowledge makes our members, especially those who have earned the Certified Luxury Home Market Specialist™ (CLHMS) designation, the best agent choice for affluent buyers and sellers of luxury residential properties.
Select the Right Agent
Successfully buying or selling a luxury home starts with selecting the real estate professional that can best assist you. Not all agents operate effectively in the upper-tier market, a segment that requires special competencies and marketing expertise. Here are five tips for choosing an agent in the luxury real estate market.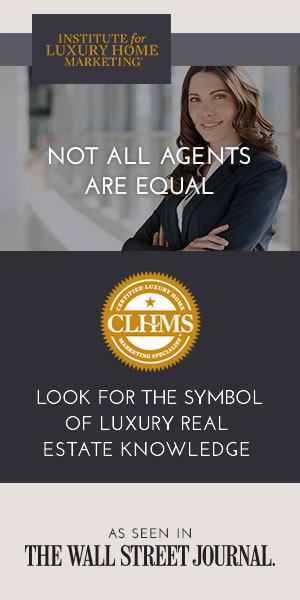 Christina Keasler
Keller Williams Realty Partners
Sold In Kansas City Group

This team knows their stuff!!! The thought and skill that went into everything from listing, pricing, negotiating, etc. was incredible! One of the reasons we went with Christina was her experience with websites like Zillow. We knew that times have changed and a lot of people go to the web FIRST. ...
David Young
John Daugherty, Realtors

"David was exceptional!!! He was timely, thorough, detailed, efficient, knowledgeable of the market, responsive, flexible with his schedule...and the list goes on. He worked with us to sell a home and to buy another home. We would use him again for realty services and definintely recommend him ...
Jason Gell
Bostons Luxury Properties

My broker, Jason Gell of Boston Luxury Properties , was outstanding. I made contact before I moved to Boston and set up a time to view houses. He showed me several places and once I put an offer in on one, Jason worked very hard to ensure we closed. The closing process took about three months, an...