Not all agents are equal
Institute Members Are Trained to Work in Luxury Real Estate.
The Institute for Luxury Home Marketing exists to help buyers and sellers of luxury homes and estates find real estate professionals with the knowledge, skills, and expertise to support their unique needs. Our members specialize in the luxury home market and have completed extensive training to build additional competencies.
Members of The Institute also have access to exclusive market insights and the latest marketing strategies, enabling them to stay on top of changing market conditions and offer effective plans to sell luxury properties. This insight and specialized knowledge makes our members, especially those who have earned the Certified Luxury Home Market Specialist™ (CLHMS) designation, the best agent choice for affluent buyers and sellers of luxury residential properties.
Select the Right Agent
Successfully buying or selling a luxury home starts with selecting the real estate professional that can best assist you. Not all agents operate effectively in the upper-tier market, a segment that requires special competencies and marketing expertise. Here are five tips for choosing an agent in the luxury real estate market.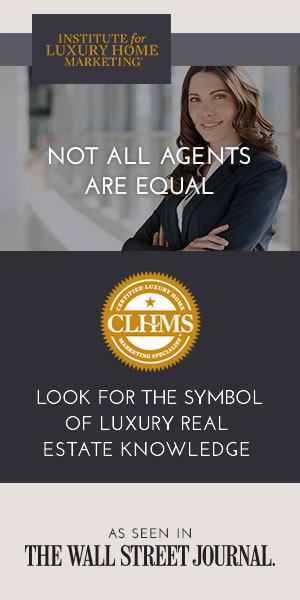 Nina is a most professional agent with great skill and talent. Her poised presence demonstrates honesty and integrity. While working with her, we knew she would always have our best interest in mind and would get back to us in a very timely fashion with any questions we had. Her knowledge of rea...
Sherrie Bellamy
Keller Williams Realty Sonoran Living

Sherrie Bellamy was extremely helpful finding my new home. I gave her all the required information and she went right to work and found several homes that met my needs. She went beyond the call of duty to see that everything went smoothly during the process. I highly recommend her to anyone looki...
Stephanie Caskill
RE/MAX Coast & Country
Linda Fox-Jarvis and Team

I was an out of town client who was born in Virginia Beach and lived there for 24 years. After having lived away for 21 years we wanted a vacation condo near the oceanfront. Stephanie listened to us, learned our needs and was very responsive during the entire process. Also since our permanent ...