Not all agents are equal
Institute Members Are Trained to Work in Luxury Real Estate.
The Institute for Luxury Home Marketing exists to help buyers and sellers of luxury homes and estates find real estate professionals with the knowledge, skills, and expertise to support their unique needs. Our members specialize in the luxury home market and have completed extensive training to build additional competencies.
Members of The Institute also have access to exclusive market insights and the latest marketing strategies, enabling them to stay on top of changing market conditions and offer effective plans to sell luxury properties. This insight and specialized knowledge makes our members, especially those who have earned the Certified Luxury Home Market Specialist™ (CLHMS) designation, the best agent choice for affluent buyers and sellers of luxury residential properties.
Select the Right Agent
Successfully buying or selling a luxury home starts with selecting the real estate professional that can best assist you. Not all agents operate effectively in the upper-tier market, a segment that requires special competencies and marketing expertise. Here are five tips for choosing an agent in the luxury real estate market.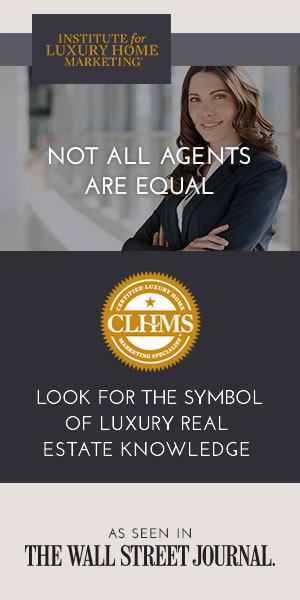 Marie Gentosi
Coldwell Banker Global Luxury

"Marie was great to work with. She helped at all stages of the process. I live on the other side of the country and she was able to connect me with local resources for updating and staging the house, organizing and clearing personal items to be distributed among various family members, and moving...
Rebecca Crane
Keller Williams Southern Arizona
Crane Sells

There is really only one reason to pay a seller agent.....they sold your home!! And Rebecca did it in seven days. Rebecca was excellent to work with and her mastery of electronic communications made the entire process easy and understandable. I believe Rebecca has the personality and drive to ach...
Excellent agent; easy to work with. Communication is big with us and was never a problem with Janna. Our last agent didn't seem to understand that some conversations need to take place by phone and not text or email. Janna understood this. Thanks! We love our home! Feedback on Dunbrook Dr 04/10/...