Not all agents are equal
Institute Members Are Trained to Work in Luxury Real Estate.
The Institute for Luxury Home Marketing exists to help buyers and sellers of luxury homes and estates find real estate professionals with the knowledge, skills, and expertise to support their unique needs. Our members specialize in the luxury home market and have completed extensive training to build additional competencies.
Members of The Institute also have access to exclusive market insights and the latest marketing strategies, enabling them to stay on top of changing market conditions and offer effective plans to sell luxury properties. This insight and specialized knowledge makes our members, especially those who have earned the Certified Luxury Home Market Specialist™ (CLHMS) designation, the best agent choice for affluent buyers and sellers of luxury residential properties.
Select the Right Agent
Successfully buying or selling a luxury home starts with selecting the real estate professional that can best assist you. Not all agents operate effectively in the upper-tier market, a segment that requires special competencies and marketing expertise. Here are five tips for choosing an agent in the luxury real estate market.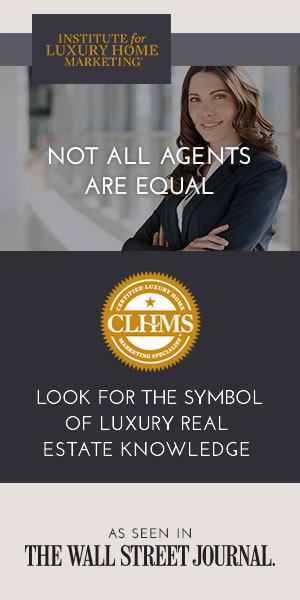 We found that Susan Morris is exactly as she presents herself: friendly, positive, energetic, and—very important in a top-flight realtor—an excellent listener. She helped us get top dollar for our house when we sold, and when we located the house we wanted, her support through the negotiatin...
Barbara Confer is the epiphany of the very best realtor. She always tells you the truth whether she is listing your property or she is showing you property. She has many years of experience on Wall Street and she has brought that to Marco Island. Only a small number of realtors do the majority of...
"My home sale in Rowland Heights was part of a trust settlement. I live in another state and the logistics were going to be difficult, or so I thought. I found Jennifer's name on several a Yelp reviews. We interviewed two agents, but really were sold on Jennifer from the very beginning. She is ve...