Not all agents are equal
Institute Members Are Trained to Work in Luxury Real Estate.
The Institute for Luxury Home Marketing exists to help buyers and sellers of luxury homes and estates find real estate professionals with the knowledge, skills, and expertise to support their unique needs. Our members specialize in the luxury home market and have completed extensive training to build additional competencies.
Members of The Institute also have access to exclusive market insights and the latest marketing strategies, enabling them to stay on top of changing market conditions and offer effective plans to sell luxury properties. This insight and specialized knowledge makes our members, especially those who have earned the Certified Luxury Home Market Specialist™ (CLHMS) designation, the best agent choice for affluent buyers and sellers of luxury residential properties.
Select the Right Agent
Successfully buying or selling a luxury home starts with selecting the real estate professional that can best assist you. Not all agents operate effectively in the upper-tier market, a segment that requires special competencies and marketing expertise. Here are five tips for choosing an agent in the luxury real estate market.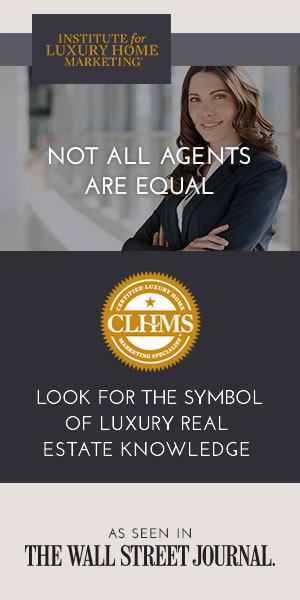 Mary Jean Labbe
Legacy Properties Sotheby's International Realty

I can't say enough positive things about working with Mary Jean Labbe. I buy, sell and renovate unique homes around the country and asked her to find me "a needle in the haystack" and thats exactly what she did! Not only is Mary Jean warm, knowledgeable and a great listener, she has to b...
Brian provided us excellent care and service in helping us procure a home for our long-distance move to Puttsburgh. Despite our limited time and knowledge of the area, Brian was always able to work around our schedule and offered beneficial advice on neighborhoods and specific houses. We could no...
Cynthia was precise, prompt, courteous and fully informed about Galveston's real estate market. She provided valuable insight into the nuances of buying a coastal vacation and eventual retirement property. Cynthia was instrumental in guiding our decisions on choosing our beach house, insurance op...