About Marc
COLDWELL BANKER RESIDENTIAL BROKERAGE
1472 Encinitas Blvd., ENCINITAS, CA 92024


Tel: 760-525-0991
Markets Served: ENCINITAS, CA; Carlsbad, California; Olivenhain, California; Cardiff-by-the-Sea, California; Solana Beach, California;
What do Clients Say?
Your intuitiveness and knowledge of the market greatly assisted meI just wanted to drop you a quick line to thank you for all your help with my real estate interests in the last few years. Your intuitiveness and knowledge of the market greatly assisted me in taking advantage of opportunities to purchase additional homes, while saving money in the process. For this, I am in a much better financial situation, and I have only you to thank for it. These days, it seems real estate is the only safe investment. Therefore, I am grateful to have a friend like you with such expertise and willingness to help. I look forward to our continued close relationship both in and out of the real estate market. — Floyd Mohler

Seller: Del Cerro, CA
We were overjoyed with the service we receivedI am writing you to commend one of your agents, Marc Lavoie. Last summer we had the pleasure of having Marc represent us in the sale of our home. We were overjoyed with the service we received from him! It is hard to find accurate words to describe Marc's level of competence, grace, honesty, and integrity. He kept us well informed at all times, went above and beyond the call of duty and seemed to be able to anticipate our needs. Not only did he keep the whole process of listing, negotiating, and closing stress-free and easy, he helped make what is often a very stressful time into a pleasurable and fun experience. We had a special circumstance in that we were expecting a baby 60 days after we listed and Marc's understanding and guidance were invaluable. In fact, our baby was born on the day we were moving and Marc helped make the postponement of our move seamless for our buyer and us. Marc will always be the first Realtor we will recommend. He is a HUGE asset to the Real Estate business.— Rich & Christy Garrett

Seller: Carlsbad, CA
Marc Lavoie is an exceptional real estate agentMarc Lavoie is an exceptional real estate agent. The sale of our Carlsbad home was a complex one since we live in Costa Rica and were not going to be present during the listing or selling process. Marc ensured everything was smooth from start to finish. His consistent and professional feedback was key in ensuring we were comfortable with what was happening with our home and that it sold very quickly at the price point we were seeking. Marc not only has an expert knowledge on the CA real estate market, but is also very good at understanding and working with the unique needs of buyers and sellers. I would highly recommend Marc Lavoie for anyone in need of a realtor!— Scott and Anne Nichols

Seller: Carlsbad, CA
Marc delivered what he promisedMarc was introduced to us by way of a personal recommendation. When we interviewed realtors to select a listing agent, Marc came on top of the list. We chose Marc because we felt that we would get the highest level of dedication and support. In this we were not disappointed. Marc delivered what he promised and went out of his way to ensure that the process went smoothly from end to end. Marc is competent, personable, sincere, and a pleasure to collaborate with. I recommend him highly. — Christian Neau, Carlsbad, CA

Seller, Carlsbad, CA.
Marc Lavoie's performance far exceeded my high expectations.When it became time for me to move last summer, there were many local realtors interested in handling my sale and purchase. There was only one obvious choice. Based on nearly a decade of observation, I selected Marc Lavoire in recognition of his intense professionalism, personal integrity and extraordinary people skills. His performance far exceeded my high expectations. Within a week of signing a listing for my home, Marc had generated seven legitimate purchase offers. His expertise and strong work ethic were instrumental in effectively addressing a number of complexities with the sale. Among them was the necessity for quickly financing and purchasing a new home. Again, Marc's skills and effort were highly successful. It would be difficult for me to imagine finding a realtor that could even begin to approach the level of service and personal attention applied to my La Costa sale and purchase by Marc Lavoire. He has my most enthusiastic endorsement. — Colonel Bob Foltyn, USMC (Ret)

Seller / Buyer: Carlsbad, CA
About Marc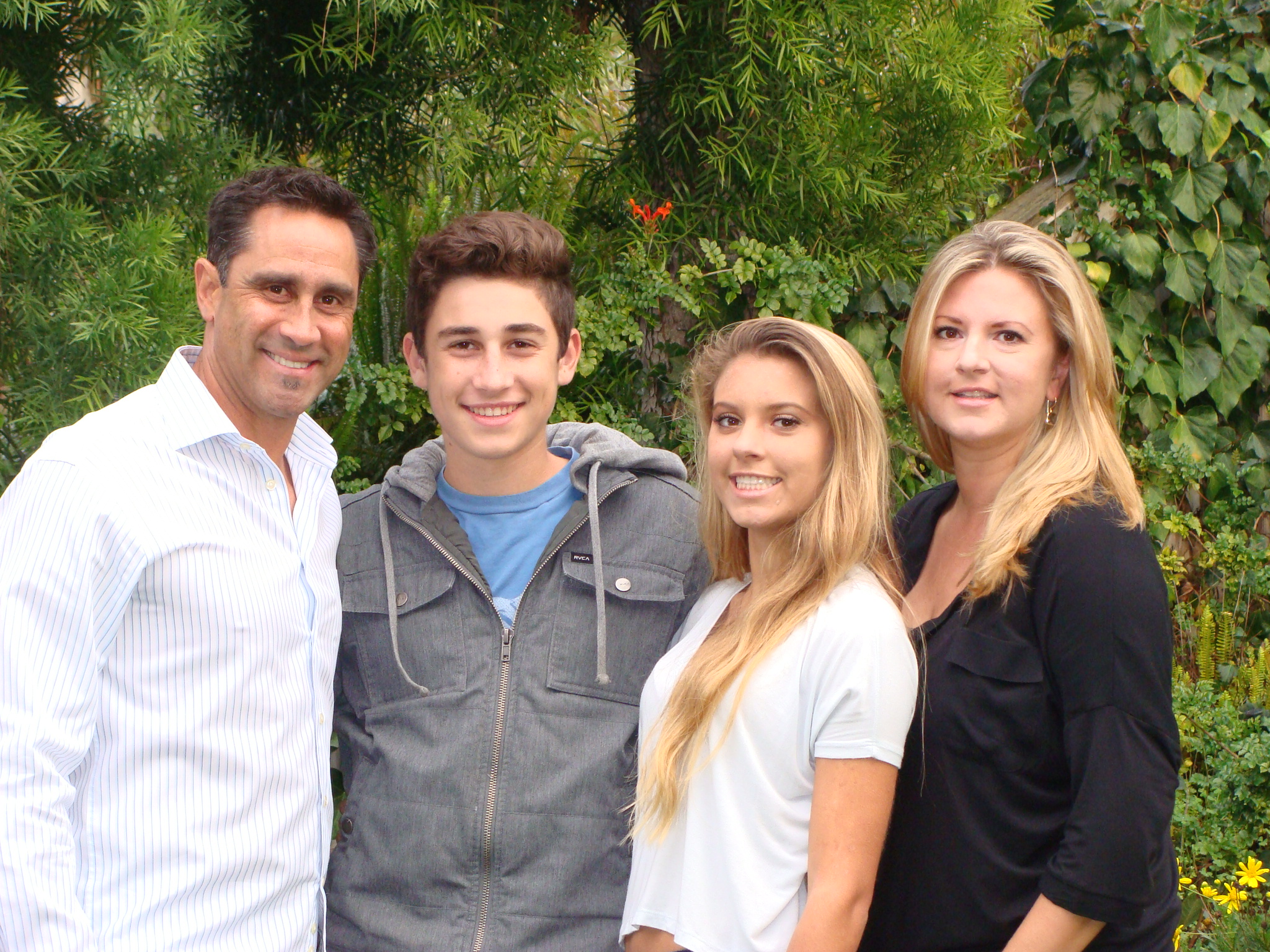 My family moved to San Diego in 1972 when I was four years old and apart from my collegiate years in Tucson, I haven't left. I've spent the most recent 15 years of my professional career representing Buyer's and Seller's in this ever-changing real estate market. I've been the Realtor of choice for a long list of clients that I can happily say they have repeatedly referred their family and friends to me.
The 10 years previous to my Real Estate career, were spent in sales. The 5 years leading up to becoming a Realtor was spent in the real estate industry as the Regional Vice President of sales for a Real Estate related company. My years of experience in real estate have taught me the undeniable importance of keeping my clients needs as my top priority and aggressively negotiating on their behalf. I've found success and repeat business in real estate through working hard and always getting the most for my clients. I am 110% dedicated to my client's satisfaction and achieve that through diligence, honesty, and integrity. I pride myself with the level of communication I continuously provide my clients. I believe it's critical to keep clients updated on market trends, activity and the stages of a sale or purchase once they are at that point. My clients are always in the "know" and I've heard that this is something that sets me apart. My goal is to be your Realtor for life and work on building long lasting relationships long after the transaction closes. I consider my past and present clients close friends. I truly enjoy this industry and I hope that will be apparent to you when we have the opportunity to work together.
I have two children. My son (18) is a senior in High School, and my daughter (19) is a sophmore in college. My wife is also in the real estate industry, managing escrows for numerous Realtors. When we find free time, we love spending time with family and friends and traveling. Both children are very active in sports and I am happy to say that I've coached and sponsored many of those teams. Other interests of mine are golf and physical fitness.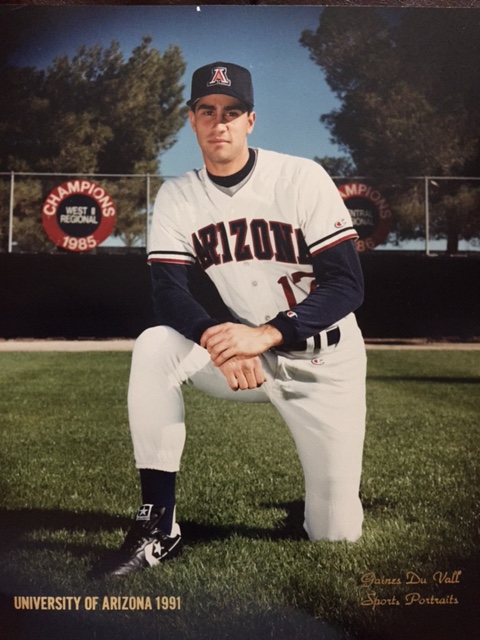 I attended the University of Arizona in Tucson from 1989 to 1992 and was a scholarship student athlete as a member of the Arizona Wildcat Baseball Team. I am an active member of the Arizona Alumni Association and have helped many fellow Alumni with their real estate needs in the San Diego area.
In 2008, 2009, 2010, 2011 I achieved the Executive Club Award in recognition for outstanding sales performance and achievements for Re/Max. In 2014, 2015 & 2016 I was awarded "Top Agent" in Number of Transactions and Total Sales Price at Sea Coast Exclusive Properties.
I look forward to serving you and anyone you know who is considering buying or selling a home. I promise you can count on me for the best results!